What to do in Chiang Mai Province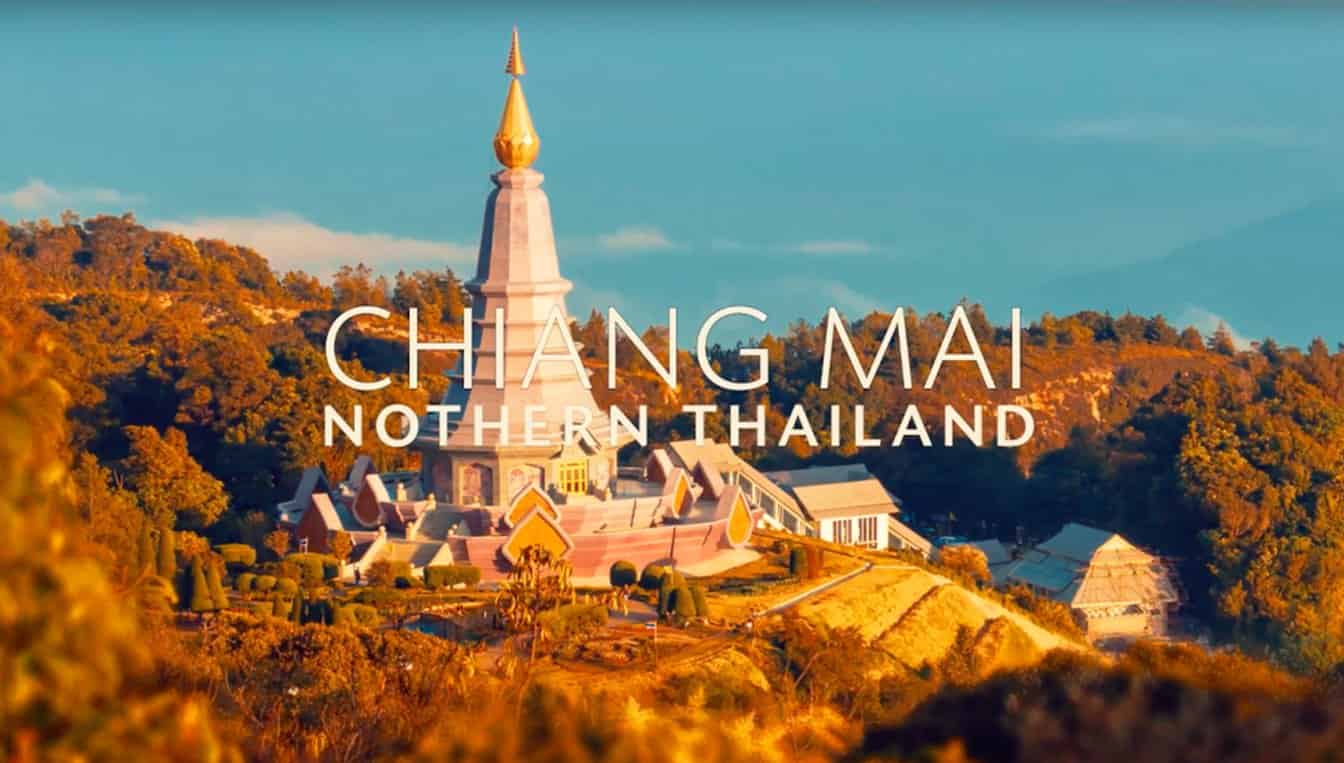 So you have found a Pattaya escort as a companion that meets your needs and have a desire to explore more of Thailand. Let us look at the stunning province of Chiang Mai then. Chiang Mai, "New City" in Thai, is the capital of Chiang Mai Province and is the largest city of northern Thailand. Often referred to as the ''Rose of the North'', it is characterized by over 300 beautiful ancient temples which form part of the major attractions in this most popular tourist destination.
Thailand's tallest mountain and some of its most astonishing national parks are also located in Chiang Mai province, making it a favored destination for both Thai and foreign visitors. Some of the most prominent are:
Doi Inthanon National Park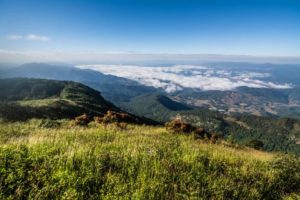 The main entrance to this huge park is almost 70 kilometres from central Chiang Mai. Do not be put off by that though as there are many tours, along with public transport by which you can get there. Being part of the aforementioned tallest mountain of Thailand, with it's highest point being 2565 metres above sea level. Here, you can encounter a wide range of animal species, bird life in particular with some 500 plus species to be found here. Beautiful waterfalls granite hills and stunning photographic viewpoints coupled with the cooler weather make this a great full day out.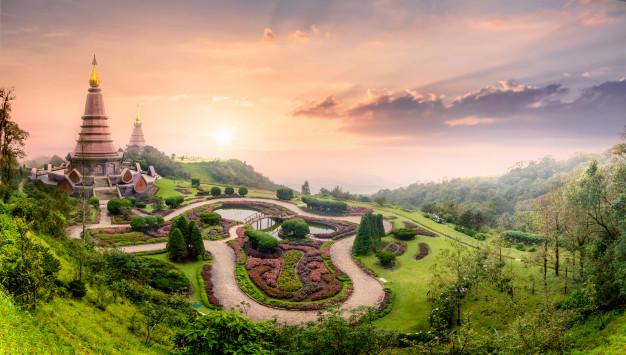 Doi Suthep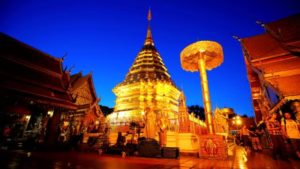 Is maybe the most popular place to see in Chiang Mai. A mountain with an amazing view over this beautiful city. Wat Phra That Doi Suthep temple is historically and spiritually a significant place with its large white elephant shrine and a replica of the Emerald Buddha it is of great importance to the Thai people . Best therefore visited during the week as opposed to weekends when it can get very overcrowded.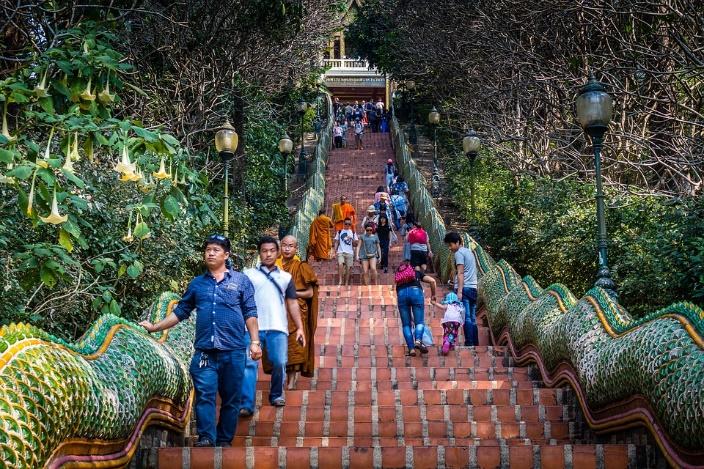 These are but some of the most interesting places of Chiang Mai, but there are many more that you can discover, such as The Night Bazaar, The Grand Canyon, Warorot Market even try the famous Thai Massages, in particular the Thai foot massage.
You can explore delicious Thai foods, such as traditional Khantoke dinner, or go on a fun shopping spree. It doesn't matter if you are morning or a night person, I assure you that you'll find something fun to do, such as:
Wiang Kum Kam
This underground Ancient City will be interesting for those of you who love mysterious atmosphere and love to discover and investigate new places. Kum Kam is located alongside the Ping River dating back to the eighth century. Here you will be able to experience horseback riding or take a horse drawn carriage around these intriguing ancient ruins.
In summary Chiang Mai is a fantastic place to visit with so much variety of both things to do and appreciate that you will regret not taking an opportunity to go there.
Devils Den Thailand Escort Service