Road Trip Adventure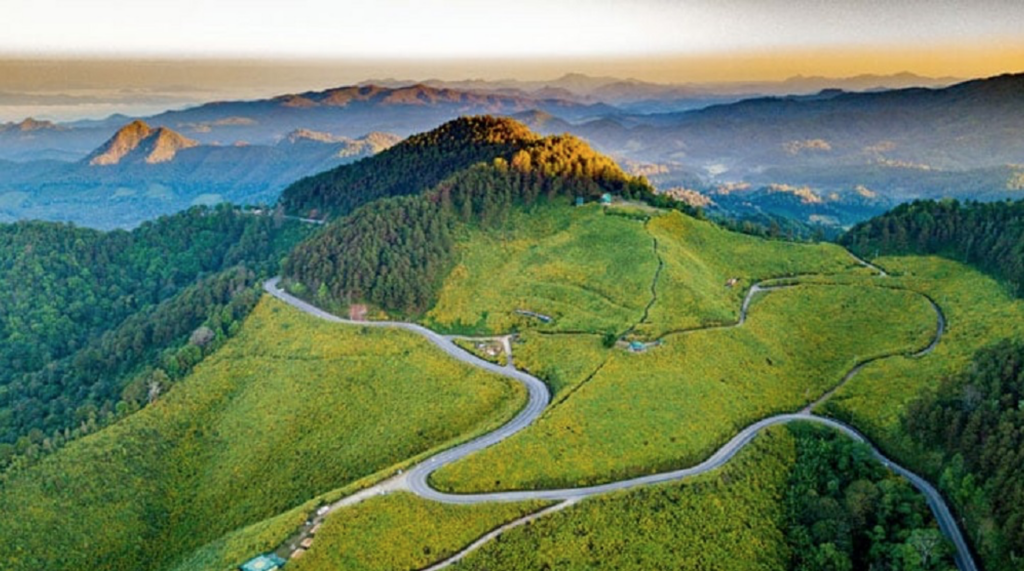 Incredibly Diverse Country Perfect for A Road Trip Adventure
With its mix of mountainous northern regions, sprawling central plains, and tropical southern beaches, Thailand is an incredibly diverse country perfect for a road trip adventure. Take in misty mountains, colorful hill tribes, bustling cities, laidback islands and more with this 10-day Thailand road trip itinerary.
Starting in Chiang Mai, you'll make your way south via car, bus and train to hit highlights like Pai, Bangkok, Koh Phangan and Krabi. Here's a possible 10-day itinerary to help you plan your Thailand road trip from the mountains to the sea:
Days 1-3: Chiang Mai & Pai
Fly into Chiang Mai and take some time to explore this cultural hub surrounded by rainforests and dotted with ornate Buddhist temples. Wander through Chiang Mai Old City, browse the huge Sunday Night Market, and go up to the temple on Doi Suthep Mountain overlooking the city.
On day 3, rent a car or motorbike and make the scenic 3-hour drive to the laid back town of Pai. Please spend a few days in Pai exploring its quirky cafes, natural hot springs, and nearby waterfalls before hitting the road again.
Day 4: Drive from Pai to Bangkok
Today will be a long travel day as you drive 7-8 hours from Pai to Thailand's bustling capital, Bangkok. Stop along the way in Lampang to break up the trip and stretch your legs. Upon arriving in Bangkok, fuel up on street food and prepare for big city life.
Days 5-6: Bangkok Highlights
Spend two days seeing the top attractions in Bangkok. Take a tuk-tuk tour to hit highlights like the Grand Palace, Wat Pho and Wat Arun temples, Chinatown, and the enormous Chac-chac Weekend Market. Take advantage of a longtail boat tour through Bangkok's network of canals. Enjoy a fantastic night out, sampling street food at night markets before returning north.
Day 7: Overnight Train to Surat Thani
After packing in Bangkok's top sites, hop on an affordable overnight train down to Surat Thani, a transport hub in southern Thailand. Watch the countryside pass by as you travel at night to save money and time.
Days 8-9: Koh Phangan Island
Take the ferry from Surat Thani to the island paradise of Koh Phangan, known for its palm-lined beaches and famous Full Moon Party. Spend two days relaxing on the beach, exploring inland waterfalls, and trying your hand at scuba diving. Soak in the laidback island vibes.
Day 10: Koh Phangan to Krabi
On your last day, ferry and bus your way from Koh Phangan to Krabi on Thailand's southern Andaman Coast. End your road trip adventure by relaxing on the stunning Railay Beach, with its jungle-covered cliffs and turquoise waters. Enjoy some final Thai cuisine as your road trip comes full circle from mountains to sea.
This route lets you see Thailand's highlights while maximizing land and public transportation destinations. Adjust the itinerary to fit your timeline and interests – you could swap the islands or add destinations like Koh Samui and Koh Tao. With flexibility, a sense of adventure and this itinerary outline, an unforgettable Thailand road trip awaits! You'll return home with memories to last a lifetime.