The Cost of adult Sex workers Pattaya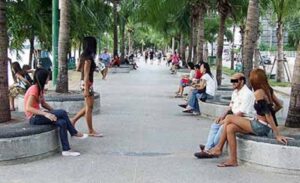 ---
How long is a piece of string, the cost of finding your sexual pleasure and/or indulging in your fantasies will vary enormously and will also reflect on one's disposable income.
So let's start with the average prices you will be faced with as a normal tourist in the adult playground known as Pattaya. The prices are based on pre-covid charges with the suspected increase as landlords and business owners attempt to recoup their substantial losses incurred over that period. The increase in rents and  "insurance" can already be seen in the new prices structures.
In addition to these baseline increases, we can also see an alteration in supply with many of the more attractive and brighter sex workers having now been enticed away by avenues such as; "Onlyfan" where they are making respectable incomes selling the fantasies of their bodies, as opposed to their actual bodies.
For those who are unsure what that is, as they say themselves, "OnlyFans" is an internet content subscription service Content creators can earn money from users who subscribe to their content—the "fans". It allows content creators to receive funding directly from their fans, usually monthly as well as one-time tips and the pay-per-view feature.
So let's look at the reality the adult sex tourist will be facing. At the lowest end you can still seek and buy sexual service on the back streets for as little as a few hundred Thai Baht, though for safety's sake that should be left to the more experienced mongers.
The next step up from there would be the freelancers, to be found walking along or seated on beach road, seeking passing possible clients. Each sets their own financial expectation for the service they offer, normally between 500 – 1,000 Thai Baht for full service subject to your negotiation skills.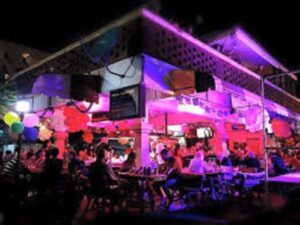 Ok so we are now moving up into the more mainstream areas of the sex industry. Massage parlors abound in Pattaya, they are to be found on every road and street corner with the Masseurs often sat outside displaying their assets. Here you will find most things on offer, from hand jobs all the way up to full sexual service. Some will have a menu along with their prices, whilst others, once again will be down to your ability to negotiate and how busy they have been that day.
Full service will rarely be less than 1,500 Thai Baht and most will have a public shower facility and rooms are usually divided by curtains as opposed to walls.  I am including Blowjob bars in this grouping; the name speaks for itself, and the average charge is 700 Thai Baht for the person delivering the service and 300 Thai Baht for the accommodation.
Finally in this section there are the beer bars. They stand different from all the establishments in that their clients may not initially be seeking sex. They could be out with friends for the night enjoying a few drinks and conversation. That does not mean the ladies working there are not available, indeed the majority are.
They just may have no desire to spend the night dancing seminude in a gogo.  You would need to pay the bar what is known as a barfine to take one of these ladies away from the bar for some private time.
Bar fines vary from bar to bar, you should expect anything from 500 to 1,500 Thai Baht. With the lady expecting from 1,500 Thai Baht up to 3,000 Thai Baht for her service. Ensure you agree to both these charges and the lady concerned agrees to meet your expectation.