Pattaya Escorts Availability
Escorts in Pattaya are relatively easy to find. But, finding a top-notch escort in Pattaya can be difficult since there are so many outlets to choose from, freelancers who can be found dancing in clubs throughout Pattaya or even relaxing openly in known areas such as Beach Road and those offering services via an agency. Most people seeking to find a suitable escort in Pattaya do so by searching online, but then do not know which one to go with, or to Trust, from the plethora on offer. By selecting a professional agency, such as Pattaya Escorts at Devils Den Thailand, you can avoid disappointment.
Walking street along with LK Metro are the major areas in Pattaya where you can find a multitude of clubs and gogo's. Many of the ladies working within these Pattaya clubs also offer adult services. Engaging a Pattaya Escort from one of these establishments means that you may possibly be taking them away from their place of employment, the club would therefore require compensation for the loss of their service. That is known generally as a bar-fine, the price of the bar-fine may differ from place to place and can vary from 1,000THB to as much as 3,000THB and does not include the Escorts service.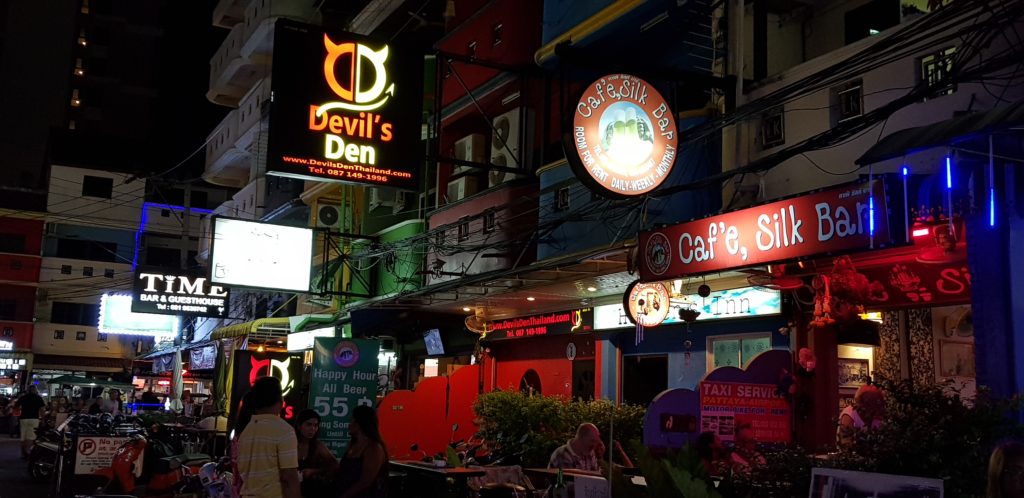 Escort Services are completely legal and you are paying them for their time and company, perhaps as companion for dinner, or a night clubbing/dancing, a movie or even as a tour guide to ensure you gain the most from your holiday. If securing a Pattaya Escort from an agency you can request someone that is able to act as your guide, advising you on the various standard costs and helping you avoid scams along the way, so making your vacation more relaxing.
With escort services via an agency you will find they can be very accommodating to your needs, advising you regards your selection. Should you be unsure or undecided as to which escort you would like to secure the company of, the staff will be very knowledgeable of the escorts the represent, so they can chat with you about your preferences and needs so helping you in making a selection which would work best for you. Upon requesting the services of a Pattaya Escort via an agency, any information collected through email or telephone is confidential. The standard information required will include your name, along with the name and room number of the hotel you are staying at. This is to make sure your name is associated with that hotel and is for both you're and the escorts safety. Escort services are legal, they are not for the procurement prostitutes. Pattaya Escorts are not engaged merely for sexual activities at any time. Every escort though, as an independent person, is however able to make their own decisions regarding what they want to do with other consenting adults, such relationships are strictly their business.