Nightlife At Nana Plaza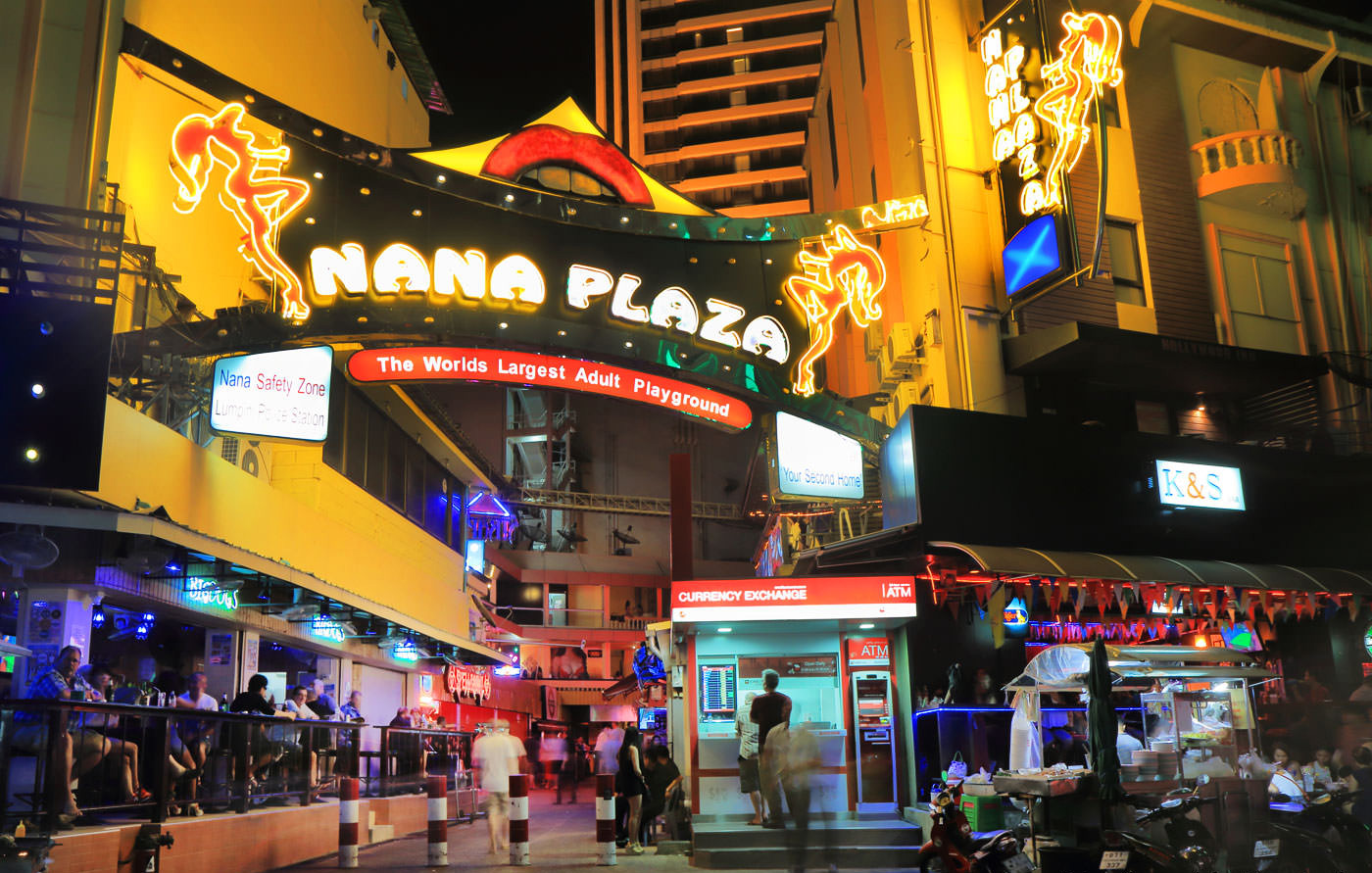 Located in Sukhumvit Soi 4, Nana Plaza is Bangkok's naughty central, notorious for its racy themed go-go bars. It's three storeys of eye-popping activity all focused around a square-shaped central atrium. Unlike at the better-known Soi Cowboy or Patpong, Nana Plaza is a 'more adult' scene. That means no families, no markets and few curious tourists strolling in for a look. It is a popular venue for those in the mood for an exotic visual experience, and something extreme to talk about when back home.Walking down Soi 4 from Sukhumvit Road, you'll know you're approaching Nana Plaza when you spot the line of street vendor carts preparing an array of weird and wonderful bites. These include 'som tum' (spicy green papaya salad), 'kai tod' (charcoal-grilled chicken) and fried insects, among other odd delicacies – comfort food for the bargirls who mostly hail from Thailand's northeastern Isaan Province.
Nana Entertainment Plaza
Greeting you when you pass beneath the monstrous 'Nana Entertainment Plaza' entrance sign is a mass of glowing neon signs, yelling at you from all directions. Shouting even louder than the neon is the intriguing cast of upfront characters who will try and accost you. Despite appearances, it's all light-hearted and unthreatening. On the ground floor are mostly open-air beer bars to choose from. The shows and the A Go Go Bars like Lollipop, Pretty Lady and Red Lips are located on the first floor. Staff here will step into your path and will try to drag you in for a look with a wicked laugh.